Microneedling Teays Valley WV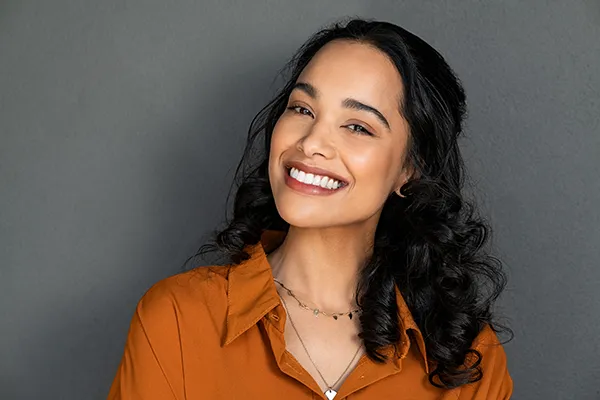 At The Facial Center, we care about your smile's aesthetics just like we do your oral health and function. We are committed to sprucing up your smile with our cosmetic and restorative procedures. Our dentist provides microneedling to help rejuvenate your skin and allow you to re-establish, a youthful look.

Together with general cosmetic dentistry treatments like in-office teeth whitening, porcelain veneers, and tooth bonding or Invisalign, our cosmetic microneedling services can help upgrade your smile appearance. Talk to our dentist so that we can assess your need for microneedling in Teays Valley, WV, and provide targeted treatment to address these skin imperfections for an improved smile.


What is Microneedling?

Also referred to as collagen induction therapy, microneedling is a procedure utilized to help stimulate collagen production and improve the skin texture, hence eliminating creases or folds and wrinkles on the skin for improved appearance. It is a perfect option for individuals looking to improve their overall facial appearance. A dentist utilizes a microneedling pen to work on the skin and rejuvenate its appearance. It is a minimally invasive treatment therefore, it doesn't cause skin damage.


What Does Microneedling Address?

In addition to the general renewal of the skin, microneedling is considered effective at addressing a range of skin conditions. These include enlarged pores, decreased skin elasticity, sun damage, acne scars, and uneven skin tone. It also works well in eliminating wrinkles and fine lines or even stretch marks. It has proven to work in reversing signs of anti-aging skin, thus bringing back that youthful look you need by promoting good skin texture and tone.


Who is a Candidate for Microneedling?

A dentist will conduct a consultation to see if you can benefit from this treatment. If you have concerns like treatment of acne using a medication, or a blood disorder, or you are prescribed anticoagulants or blood thinners, you might not qualify.

Also, if you have cancer and are receiving chemotherapy or radiation, it is prudent you speak with the dentist regarding microneedling treatment to see if you are a candidate. Again, if you have skin moles, growths, or freckles, you might not qualify. Unfortunately, microneedling doesn't work for cases like psoriasis or eczema. Further, people with frequent skin rashes or cold sores may not qualify for microneedling.


How It Works

Collagen is a naturally occurring protein that helps the skin to resist stretching. As microneedling enhances collagen production and elasticity, it helps the skin to remain smooth. Since the treatment stimulates new skin cell regeneration, it helps rebuild the skin for a youthful look.

While the skin is healing from the micro punctures, it produces collagen that rises to the skin's surface. As it accumulates on the skin surface, the new collagen begins to fill in wrinkles and fine lines and shrinks the pores. Additionally, the collagen rebuilds the skin texture and improves your skin's radiance by reducing the appearance of stretch marks and sunspots.


The Microneedling Procedure

Microneedling takes only 15 to 30 minutes for one session. You will need to return for other sessions thereafter. Prior to treatment, our dentist applies topical numbing cream. Once the area is numbed, the dentist clears the cream and preps the skin for the treatment.

A treatment pen is passed over the skin, creating microscopic needle impressions or micro-injuries. The tiny injuries cause the deeper layer of skin referred to as derma to mount a healing activity where it delivers a natural collagen while also stimulating new skin cell regeneration. After passing over the microneedling pen, the dentist applies a soothing cool gel. The gel cools the skin and prevents post-treatment dryness. The skin may look a little red or pink. You might also have tightness, dryness, itching, and other minor tenderness.


Microneedling Aftercare Details

It is important to observe the microneedling aftercare instructions that our dentist provides you. It will help you get optimal results from the treatment. After the first eight hours of the treatment, try rinsing the face using lukewarm water. In the initial 24 hours, avoid applying anything to the skin, not even soap. Also, avoid the sun.

After 24 hours, you can begin using very gentle, non-exfoliating cleansers and light, calming moisturizers. At this point, you can begin wearing makeup. Further, refrain from the use of facial brushes when doing makeup because it is likely to irritate the skin and may reopen the micro-injuries created by the microneedling pen.

Moreover, we advise that you skip intense exercise and avoid sweating because you won't be using harsh cleansers. Since you cannot wash away bacteria from the skin and the pores are open, it is likely for bacteria to accumulate inside those pores, risking infection.


Microneedling FAQs
How Many Microneedling Sessions Do You Need?

Often, the results are not immediate because microneedling utilizes the repair system of the body, which obviously takes time. You may be able to see improvement after one session, however, most patients require a series of four to eight treatments for optimal results. We suggest that you have a period of six to eight weeks between treatments, but individual cases may vary. Our dentist will advise appropriately.


How Long Will the Results Last?

How long the results last will depend on various things, including skin type, your age, and your response to the treatment. The aging process will still take place despite the treatment increasing collagen in the area of treatment. To help maintain the results, patients tend to schedule successive treatment after three to four months or six months.


Is Microneedling Safe?

Since the epidermis remains intact, microneedling can safely be repeated. It's minimally invasive and doesn't harm the skin. The treatment proves suitable results in areas where laser treatment or deep peels may not be performed.


Does Microneedling Hurt?

Although microneedling might sound like a painful procedure, in reality, patients only encounter slight discomfort. We utilize very small needless that only cause micro-injuries, therefore, they don't damage the skin. The wounds created by these needles are extremely shallow, as such, you have very little discomfort.

Again, since a numbing cream is applied, there is no pain during or after the treatment. The wounds also heal quickly. There is little downtime due to the minimally invasive nature of the treatment.

Having new, fresh, beautifully looking youthful skin says much about you. Give us a call at (304) 760-4000 or visit The Facial Center to talk with our dentist concerning microneedling treatment.

Our Teays Valley office is proud to offer other refreshing services including eyelash lifting/extensions and microblading!