Microneedling

Charleston, WV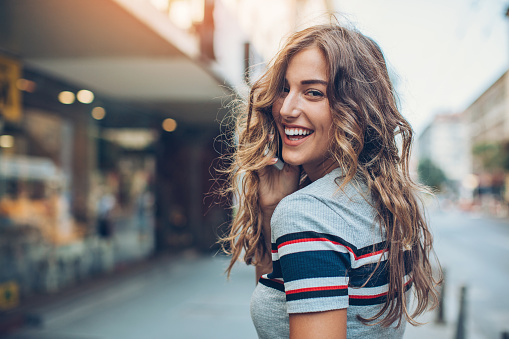 Have you ever considered cosmetic treatment to rejuvenate your appearance? If you have, you are not alone. Many people are bothered by signs of aging or scarring, affecting their confidence in their appearance. Patients seek cosmetic treatments for a variety of reasons, from restoring the appearance of old scars to removing wrinkles, so whatever reason you have for seeking treatment, we have a solution for you.

Our team at The Facial Center has experts that specialize in cosmetic treatments that can restore your appearance and confidence. With advances in technology, we can offer a more advanced method of treatment called radiofrequency (RF) microneedling that is superior to traditional microneedling and will achieve even better results.


What Is Microneedling?

Microneedling is also known as 'dermal acupuncture' or 'percutaneous collagen induction therapy,' and it is a cosmetic treatment designed to smooth and refine your skin, rejuvenating its appearance. This procedure involves a device consisting of sterilized micro needles that create 'micro lesions' when applied to a patient's skin. The lesions act like tunnels in your skin that allow skincare ingredients to reach deep into the skin layers, simultaneously stimulating collagen regeneration that triggers your body's natural healing response and creating a healthier complexion. This method is still commonly used and is great for slower and more subtle rejuvenation of your skin.


Traditional Microneedling vs RF Microneedling

Like traditional microneedling, RF microneedling uses a similar device consisting of sterilized micro needles to puncture the surface of the skin and stimulate collagen regeneration. Where they diverge is that RF microneedling uses needles that are insulated and will deliver RF energy into your skin. The RF energy heats deep in the layers of the skin, generating a better collagen response than traditional microneedling. This method is faster, delivering more dramatic results that will last longer as well. The RF energy delivery can also be adjusted throughout the procedure, making it perfect for patients who want a more customized experience and outcome.


Is Radiofrequency Safe?

Radiofrequency (RF) is a type of energy on the electromagnetic spectrum that is measured in wavelengths per second. This type of energy is actually on the slower end of the spectrum (about one billion times slower than x-ray) and uses lower-frequency wavelengths than lasers, allowing us to target deep into your skin than would otherwise be possible. The RF used in microneedling is very controlled and is different from what you find in electronic devices, making it ideal for cosmetic treatments and safe for medical use.

Although RF is safe for the majority of patients, this treatment is not safe for pregnant women and patients taking certain acne medications. If you take any medication for your acne, it is important to consult with a member of our team before seeking RF microneedling treatment.


When Is RF Microneedling Effective?

Traditional microneedling will deliver results over the course of several treatments and heals more slowly, making RF microneedling a better option for those who want a less time-consuming solution. It is a common treatment for older patients who want to smoothen out their wrinkles and facial lines, making for a more youthful appearance after the treatment. Additionally, patients who have uneven skin tones and textures can also benefit from the treatment as collagen regeneration can result in a more evenly matched skin surface.

For those wanting to address any scars on their face, whether they be from acne or injuries, RF can break down the scar tissue, resulting in significantly less noticeable scars after the treatment. It can also be used by patients with large pores to remove sebum and dirt that is more likely to gather in larger pores and result in blackheads and acne. Finally, this treatment has been found to permanently treat hyperhidrosis (excessive sweating) by reducing the number and size of sweat glands. Although microneedling is most commonly used to treat facial skin, it can be used to treat the skin on any part of your body.


Are There Side Effects?

Although RF microneedling has minimal side effects, it is still important to understand what to expect and learn about any possible side effects that could occur as a result of the treatment. Some of the most common downsides include dryness, redness, itchy skin, mild to severe swelling, mild acne, and cold sores in areas that were treated.

Additionally, the micro needles used in the procedure can potentially cause bleeding, bruising, infection, scarring, and pigment problems in rare cases. While such side effects are uncommon, they can occur from time to time; however, they are temporary and will resolve within a few days. Another thing to keep in mind is that there may be some pain during the procedure, but we will apply a numbing cream onto your skin before the treatment begins and after it is finished to ease the discomfort.

In cases that trigger a more severe medical complication, we advise contacting your doctor. This includes when you experience an allergic reaction to the needles, show signs of infection, have persistent swelling or redness, have prolonged bleeding, and experience severe headaches, fatigue, or bruising. Under any of these circumstances, you must seek medical care as soon as possible.


How Much Does It Cost?

The cost of receiving microneedling treatment can vary between clinics; however, the average cost for conventional microneedling may vary between $100 to $700 per session. For RF microneedling, the cost is significantly higher, costing an average of $875 per session and ranging anywhere from $400 to $2800 depending on where you receive treatment. Additionally, both traditional and RF microneedling are considered cosmetic treatments, and as such, they are not typically covered by insurance.


Rejuvenate Your Appearance

Both traditional and RF microneedling yield exceptional results when it comes to rejuvenating our patient's appearance. Whether you would like to remove the wrinkles from your face, fix uneven skin tones and textures, or smoothen our scarring from acne and injuries, microneedling treatments will boost collagen regeneration and restore youthfulness to your appearance. Our team at The Facial Center is available to answer any questions you may have and provide guidance on how to personalize the experience for you.

If you would like to speak with a member of our team today to schedule an appointment, we are available at 304-205-6123.