About PicoSure®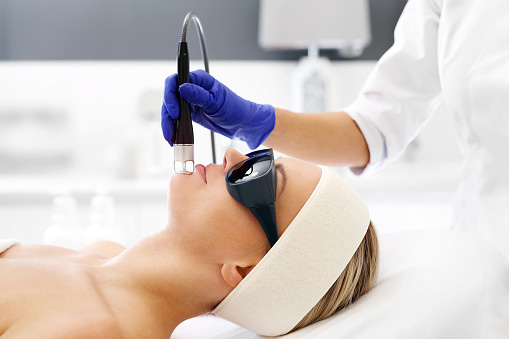 The PicoSure is a handheld device designed by Cynosure that delivers ultra-short pulses of energy to rejuvenate the skin by stimulating collagen. It is completely safe and noninvasive. The experts at The Facial Center use PicoSure for tattoo removal, acne scars, melasma, fine lines, wrinkles, hyperpigmentation, dark spots, and age spots caused by sun exposure and other skin conditions.

You will notice an improvement in your complexion after 2 to 3 treatments. This picosecond laser works in the dermal layer to stimulate the production of collagen and improve the tone and texture of the top layer of the skin, resulting in minimal downtime post-treatment.


Benefits of Picosure

PicoSure is a popular laser treatment option because it is effective, safe, and affordable. When you visit The Facial Center, you will receive quality treatments by experts you can trust. This advanced laser system treats skin types I through IV.

Here are the benefits of PicoSure:

| | |
| --- | --- |
| • | Improved results in fewer treatment sessions |
| • | Ability to treat a wide variety of skin tones |
| • | Resolve complexion irregularities, pigmentation problems, and age spots |
| • | Minimal to no downtime after treatment |
| • | One treatment takes about 20 minutes |

The Facial Center's experience with Cynosure devices exceeds other MedSpas in West Virginia. Our team is excited to help you achieve your skincare goals. Please contact our office in Charleston or Teays Valley to schedule your consultation.