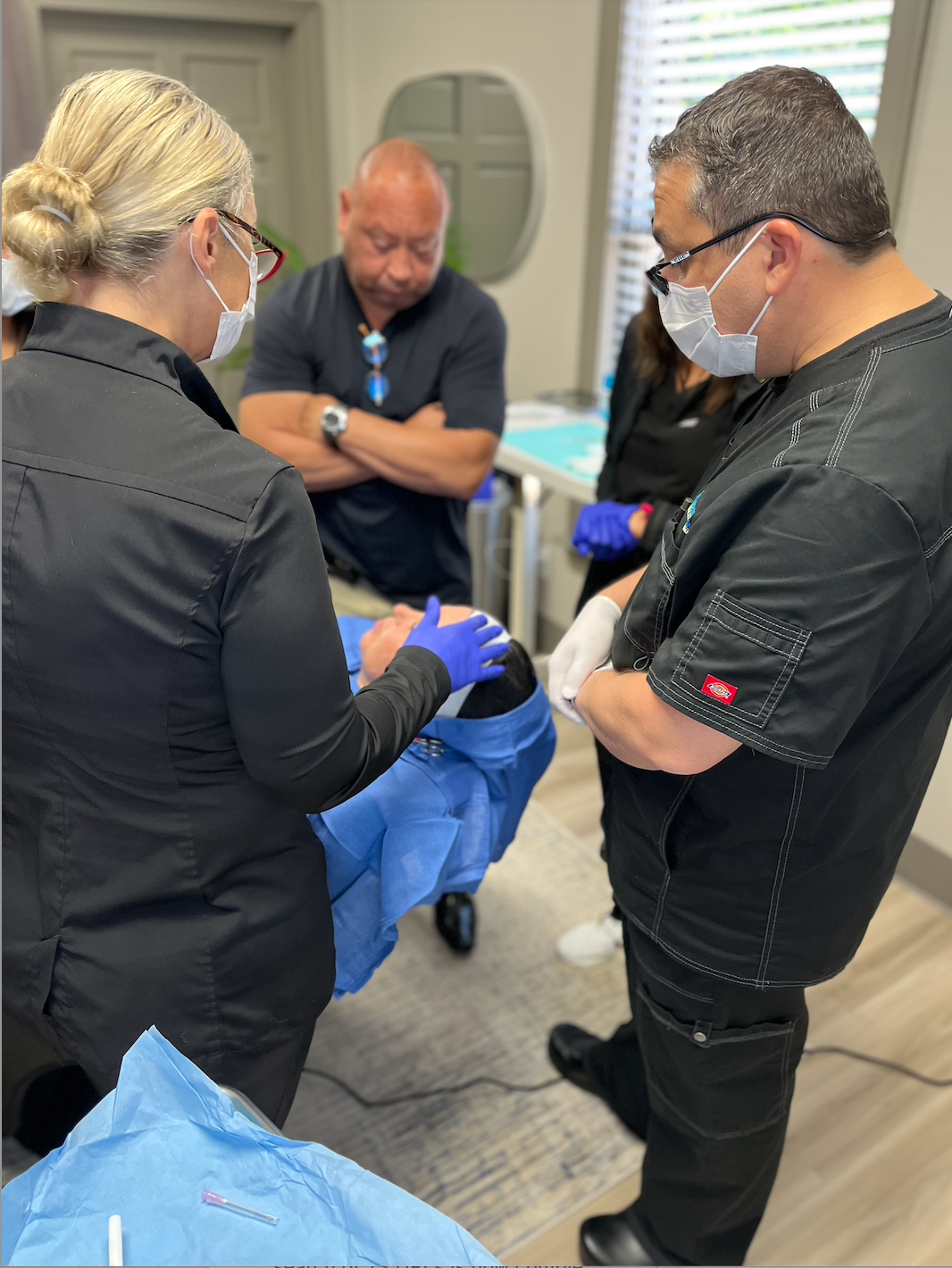 As you get older, your skin naturally loses its elasticity. External factors such as sun exposure, the cold temperatures, harsh winds, and lifestyle factors like smoking can all take their toll on the skin as well, causing your skin to age faster. When your skin loses its elasticity, sagging begins to occur. Sagging skin then leads to the unwanted formation of lines and wrinkles. At the Facial Center, our doctors and staff are here to help you reach your specific aesthetic and cosmetic goals.

We want to help you invest in yourself through refreshing, rejuvenating, and renewing your skin. One way we can do this is by offering a

PDO thread lift

here at our office.


Areas for Thread Lifts

Here at The Facial Center, we offer PDO Thread Lift treatment for the following areas:

| | |
| --- | --- |
| • | Vermillion Border & Cupids Bow |
| • | Glabellar & Inner Eyebrow |
| • | Barcode Smokers' Lines |
| • | Eyebrow |
| • | Jaw |
| • | Cheek |
| • | 3 Vector Cheek & Jowl |
| • | Neck Tightening |
More on Thread Lifts

A thread lift is a nonsurgical cosmetic procedure where temporary sutures are used to produce the look of a facelift or skin tightening. There are three different types of medical threads that are available that can be used for a thread lift procedure: PDO, PLA and PCA.

At The Facial Center we offer the PDO thread lift. Each type of thread is made up of different materials in order to obtain the specific results of the patient, including their skin type, texture, and reason they are having the thread lift. A thread lift can be seen as an alternative to a traditional facelift.

By using and inserting these threads into your skin, the doctor is able to pull your skin up and therefore give it a lifted effect.

In short, a thread lift provides rejuvenation to your facial tissues.


Who is Eligible for a Thread Lift?

If loose, sagging skin is causing the formation of lines and wrinkles on your face, and affecting your confidence, you may benefit from a thread lift. For more information, and to schedule your consultation, call The Facial Center at 304-205-6123 today.