Benefits of a Facelift

Charleston, WV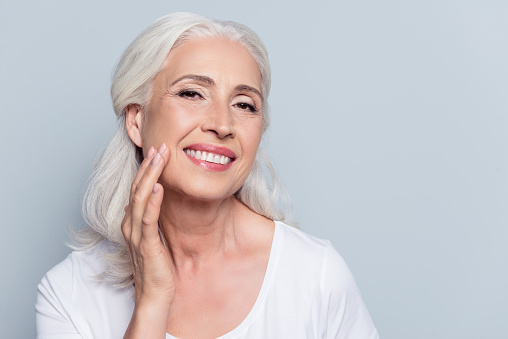 Various factors can cause us to age, and this includes the skin on our face. Excess exposure to the sun, wind, and harsh temperatures can be harmful and damaging to our skin, causing premature aging, sagging, fine lines and wrinkles. Habits and other environmental factors, such as smoking, can increase these signs of aging.

Our skin does of course lose its elasticity over time, despite these outside factors that we may or may not have control over. As we get older, our skin loosens around the jawline, chin, and neck. Our doctors, Dr. Krajekian and Dr. Brock, are highly qualified to assess and treat a wide variety of aesthetic and cosmetic needs for our patients. At the Facial Center, we can help you combat these signs of aging by performing a facelift. A facelift can bring about not only firm and lifted skin, by tightening the skin on the neck and face, but also increase your self confidence back to what it once was.


What is Involved in a Facelift?

We will first welcome you into our office for a consultation. During your appointment we will discuss the reasons and desires you have for having a facelift, as well as the results you are hoping to achieve. We will collect your medical information and make sure you are in good health for this type of procedure. If approved, we will schedule your date of surgery, and provide you with instructions, both pre-op and post-op for your procedure. Make sure to follow the instructions carefully and do not hesitate to ask us if you have any questions or concerns.

During your facelift procedure you will be given anesthesia to numb your face. Incisions will be made on the face where necessary, depending on the extent of treatment you desire. Typically these incisions are made at the hairline, temples, around your ears, and end at the lower scalp. Tissue may be removed or repositioned and layers of the face and muscles are lifted. Afterward, your incisions will be closed up, and we will give you instructions for your recovery.


What Are the Benefits of a Facelift?

Facelifts offer many benefits. They can address the signs of aging. As we age our skin naturally starts to sag. Lines and wrinkles develop. A facelift can tighten and firm the skin on your face, offering a smooth appearance to both your face and neck. A facelift tightens the elasticity of your skin and brings about a healthy and youthful neck and jawline once again. Facelifts are beneficial to improving your aesthetics, both for men and women. Facelifts generally last 10 to 15 years, so they are a long term solution.


Other Cosmetic Procedures We Provide

At The Facial Center, we can perform facelifts in addition to other cosmetic surgeries, at the same time, in order to minimize recovery time. Neck lifts, rhinoplasty, and malar augmentation (cheek implants), are among the many services we offer.


Neck contouring is a procedure whereby we can refine and smooth out the look of your chin and neck. By enhancing a neck that is sagging, wrinkled or thick, we can help a patient look younger and thinner without making any other alterations to their face if they are not interested in a facelift.

Neck lift surgery is used for patients with loose, sagging neck skin. The two main neck lift surgery procedures are cervicoplasty, which removes excess skin, and platysmaplasty, which tightens loose neck muscles. We perform one or both of these to smooth out and refine the neck's appearance.

The extent of the surgery performed, as well as the individual, will determine the length of the recovery period. Most often patients can return to work and daily activities two weeks after surgery. It is normal for your neck to feel tight for a few weeks and you may also experience swelling and bruising. The bruising should subside after a week, but the tightness often lasts for several months. Dr. Jack Krajekian will provide you with more detailed recovery instructions.


Your nose is your most prominent facial feature. Because of this, any imperfections tend to stand out. While some imperfections in your nose only cause cosmetic issues, some can cause functional issues as well. Defects in your nose can obstruct your airways, causing problems with breathing. At The Facial Center, we can help to improve the appearance of your nose, and its functions, with a rhinoplasty.

A rhinoplasty is a surgery performed to reshape the nose. You may know it better as a nose job. It is a popular and versatile procedure that can change the shape of your nose, and completely transform the appearance of your face. The procedure can also be used to improve your airway, which can greatly help to improve your breathing and your quality of life.

A rhinoplasty is both complex as well as custom. Your exact procedure depends upon the reason for your procedure and the goals of the treatment. The procedure is performed under some form of sedation, typically general anesthesia. It can take a few hours to complete, depending upon your specific situation. Surgical incisions are made inside the nose to prevent noticeable scars. In the event incisions are needed on the outside of your nose, they are made in less noticeable areas.


Malar Augmentation

Your cheekbones provide support for the skin on your face, giving it lift. The cheekbones also provide shape for your face. If you have weak cheekbones, your face may appear flat. You may also be faced with sunken cheeks. As you get older and your skin loses elasticity, you may also begin to notice sagging skin. These factors can all contribute to adding years to your overall appearance. At The Facial Center, we can emphasize your cheekbones, give shape to your face, and restore a more youthful appearance with a malar augmentation.

A malar augmentation is a surgical procedure that is also known as cheek implants. The procedure is done to project the cheekbones and change the shape of your cheek area. With a malar augmentation, we can add height and fullness to your cheeks, which can provide you with a healthier, more youthful facial appearance.


Contact Us Today!

Your cosmetic surgeons at the Facial Center are here for you! Contact us today at 304-205-6123 to learn more about the benefits of a facelift, as well as the other cosmetic surgeries we offer here at our center.