Eyelash Lifting & Extensions

Charleston, WV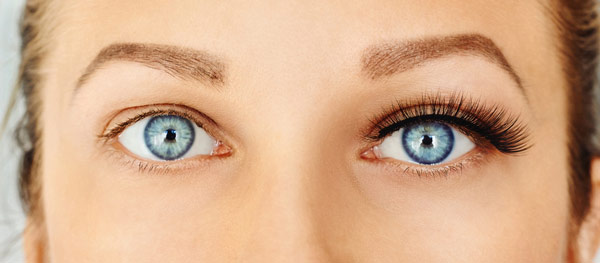 Eyelash lifting and eyelash extensions are incredibly popular treatments because they are quick, effective, and provide long-lasting and beautiful results. It's not uncommon for people to be unhappy with the appearance of their eyelashes, whether it's because they're too short, too light, or lack volume. There are simple but temporary solutions to these problems, including eyelash curlers and mascara. Eyelash lifting or eyelash extensions, however, are much more effective ways of improving the appearance of your eyelashes.


Benefits of Lifting and Extensions

There are many advantages of eyelash lifting and eyelash extensions over other methods, such as makeup. The most common benefits seen with lifting include the following:

| | |
| --- | --- |
| • | Separation, which gives the appearance of thicker, fuller lashes |
| • | Improved definition, which helps eyelashes stand out more |
| • | Lift, which gives them a longer, more curled appearance |
| • | Lifting or extending your eyelashes will give you a more defined, bolder look, without the need for a curler or makeup. The results can last anywhere from 6 to 8 weeks, meaning you can experience bolder lashes every day without doing any additional work. And with lifting, because the eyelashes are your own, you can still use mascara if you'd like a little extra color or volume. |
The Treatment

The process of lifting your eyelashes is very quick. It generally takes about half an hour and then can last up to 2 months. We carefully stick a silicone rod to your eyelid using medical glue and then glue the tips of the lashes to the rod to create the curled look. Once the curl has been created, we will apply the lifting serum and then the setting solution, which ensures the shape lasts after we remove the rod and the glue.

We generally recommend that patients also receive an eyelash tint while undergoing the lifting process. After creating the ideal shape with the lift, the tint will provide a darker, bolder appearance. Following both procedures, your eyelashes will look thicker, darker, and permanently curled.

Learn more about our refresh line of services


Eyelash Lifting & Extensions in Kanawha City and Teays Valley, WV

We offer eyelash lifting and eyelash extensions at our offices in Teays Valley and Kanawha City, WV, and they are very popular services! We strongly encourage you to contact our office if you're unhappy with the appearance of your eyelashes or if you'd like to learn more about the lifting or extension process. We look forward to answering your questions and scheduling you an appointment.