Why get a chin implant?

Charleston, WV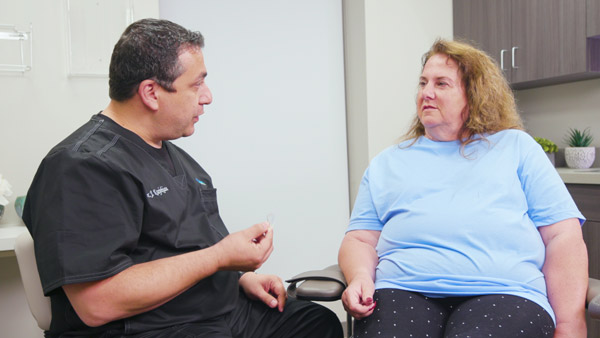 Our skilled team at The Facial Center specializes in cosmetic surgery and quality care. We are experts at delivering the best results to our patients, and find great joy in seeing our patients leave our office with a renewed sense of self and confidence. If you are bothered by your recessed or weak chin, or you feel as though your facial features lack proportion, our team can improve the harmony of your face by bringing your chin into better proportion with other features, correcting the weakened or recessed chin, improving the definition of your neck and jawline, and helping reduce the appearance of a "double chin".


What To Expect During Your Treatment
The consultation

Here at The Facial Center, one of our highly certified and trained surgeons will discuss the results that you want with your skin and how to best obtain them. If a chin implant is best for you, we will establish a date for your procedure and provide you with pre- and post-procedure instructions, which you are expected to read carefully and follow closely.


The procedure

Chin implant surgery in an outpatient procedure using general anesthesia or local anesthesia with sedation. Your surgeon will make a small incision either underneath the chin or inside the mouth. Through this incision, we will create space for the chin implant and fit it around the cheekbone. The procedure often takes less than 1 hour and once completed, the incision will be closed with sutures and your chin may be bandaged.


Recovery

Recovery time will vary depending on the individual and the extent of the surgery. Typically, patients return to their daily activities within 1 week. You can expect minimal discomfort and can use over-the-counter pain medication if needed. These effects will gradually subside and your results will look close to final within one month of surgery. By following the detailed post-procedure instructions, you will return to your everyday life feeling new and refreshed with firmer, younger-looking skin.

We can discuss other treatment options, including our renew line of services. This includes a neck implant, face and neck liposuction, and more!

If you are ready to see what chin implant surgery has to offer your jawline structure or to strengthen a weak or recessed chin, contact our office to schedule a consultation.