Eyelash Lifting & Extensions Hurricane WV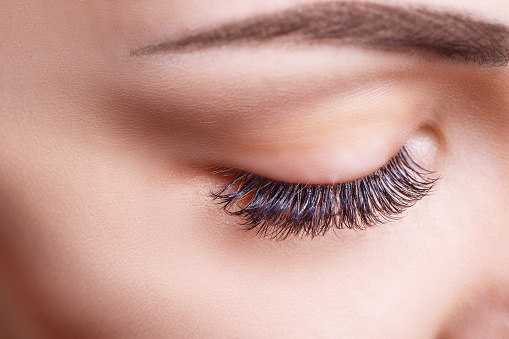 If you are tired of applying several coats of mascara daily, consider having a lash treatment to achieve luscious lashes. Deciding between eyelash lifts and extensions can be difficult, especially for first-timers. Eyelash lifting and extensions help improve your appearance and aesthetics.

At The Facial Center, we are experts in eyelash lifting and extensions. All of our staff are experienced and have extensive eyelash lifting and extensions knowledge. We have invested in modern, high-quality equipment that guarantees fast and efficient eyelash lifting and extension procedures. All of our staff undergo regular training to equip them with modern techniques. We handle all of our clients with care and the utmost professionalism.


What Are Eyelash Extensions?

Eyelash extensions refer to cosmetic enhancement for natural lashes. They are synthetic fibers applied to the natural lashes using an adhesive. Eyelash extensions give the appearance of fuller and longer lashes without needing mascara or other tools.


What is an Eyelash Lift?

An eyelash lift is a great service that enhances the appearance of natural eyelashes. Silicone rods lift and curl the lashes during lash lifting, giving them a thicker, longer, and great appearance.


Benefits of an Eyelash Lift

Eyelash lifting increases the length and volume of lashes. It also improves the curl, reducing the need for mascara and other eye makeup. Lash lifting is quite affordable and offers long-lasting results. The treatment is quite safe and can improve the lash's appearance without causing any damage.


Benefits of Eyelash Extensions

Eyelash extensions will enhance the appearance of your face and eyes without having to use makeup. They help increase the length and volume of the lash, enhancing facial features and drawing more attention to the eyes. Eyelash extensions also offer an effortless beauty routine. You will no longer have to invest in mascara and put time into putting mascara on. It also helps increase confidence since they add a subtle drama that brings out the best in your features.


Eyelash Lifting & Extensions Treatment Process

The eyelash lifting procedure entails applying a lifting solution to the lashes and setting the solution to lift and hold the shape. After lifting the lashes, they are tinted to help enhance their appearance. The procedure lasts about one hour, and there is no recovery period.

During the eyelash extension appointment, you will lie on the couch after establishing the type and shape of extension you want. The lashes and eyes should be free of makeup. The lashes should also be free from any oil.
Tiny white pads will be placed over the lower lash to keep them out of the way. The pads act as a work area while tweezers help separate the individual lashes responsible for receiving the extension. The eyes remain closed for the entire eyelash extension treatment procedure. After applying the lashes, it will take five to 10 minutes for the bonding to dry.

At The Facial Center, we are among the most trusted and reliable permanent makeup experts in Teays Valley. Anyone tired of curling eyelashes and applying mascara daily but loves the appearance should reach out to us today at (304) 760-4000. We have helped several clients improve their lashes with eyelash lifting and extensions as well as other cosmetic services like microblading and microneedling! All of our stylists are skilled and experienced. You can count on them to give you the lashes of your dreams.