Microblading Hurricane WV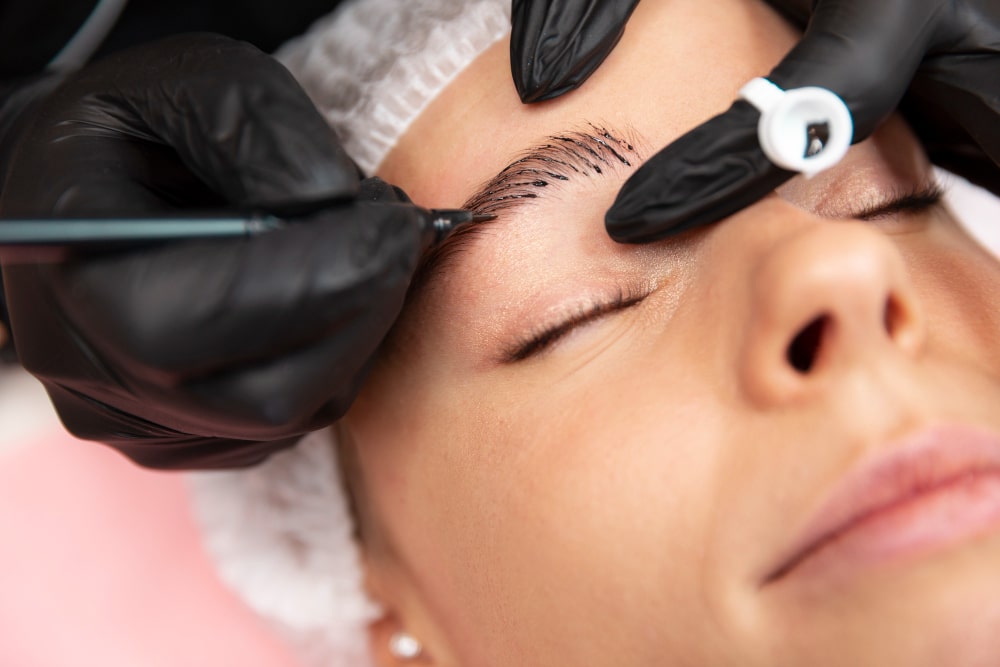 Microblading, a semi-permanent cosmetic procedure, has recently gained popularity for enhancing and defining one's eyebrows. It involves creating tiny, hair-like strokes on the skin using a manual portable device to imitate the appearance of real brow hairs. This creates the appearance of thicker brows.

The result is a more natural-looking and fuller eyebrow shape lasting up to two years. Microblading has become a popular option for people with sparse or thin eyebrows or wanting to achieve a more defined and polished look without the hassle of daily makeup application. The Facial Center in Teays Valley offers microblading that can help give you flawlessly styled eyebrows.


The Microblading Process

The microblading process typically involves several steps to achieve the desired result. First, a consultation is scheduled to discuss the client's goals, preferences, and concerns. During this consultation, the brow artist may take measurements and outline the desired brow shape to ensure symmetry and balance.

Next, a numbing cream is applied to the brow area to minimize discomfort during the procedure. The brow artist uses a handheld tool with fine needles to make small, hair-like strokes in the skin's top layer. The pigment used for microblading is specifically formulated for semi-permanent makeup and is designed to fade gradually over time.

After the initial strokes are made, the artist will apply more pigment and make additional strokes until the desired fullness and shape are achieved. The entire process can take up to two hours, and the client can see the results immediately.


Microblading Aftercare

Proper aftercare is essential for ensuring the best possible outcome and longevity of the microblading procedure. Immediately after the procedure, the brow area may appear slightly red and swollen, but this typically subsides within a few hours. The artist will provide detailed aftercare instructions, which may include:

| | |
| --- | --- |
| • | Microblading |
| • | Avoiding getting the brows wet for several days |
| • | Avoiding sun exposure, swimming, and sweating for at least a week |
| • | Applying a healing ointment as directed |
| • | Avoiding picking or scratching the treated area |
| • | Avoiding makeup and skincare products in the treated area for at least a week. |
Who Can Get Microblading?

Microblading is generally safe for most people who want to enhance the appearance of their eyebrows. However, there are some factors to consider before getting the procedure done. It's important to note that microblading is not recommended for pregnant or nursing women, those with certain medical conditions, or those taking certain medications. Individuals with skin conditions such as eczema, psoriasis, or rosacea may also not be good candidates for microblading, as the procedure can further irritate or damage the skin. It's always best to consult with a qualified and experienced brow artist before getting microblading done to determine if it's a good option for you.

Additionally, it's important to have realistic expectations about the results of microblading. While it can provide natural-looking and long-lasting results, it's not a magic solution and may not be suitable for everyone. A consultation with a qualified brow artist can help determine if microblading is the right choice.


Schedule a Consultation with Us Today

To schedule an appointment with us in Teays Valley for microblading or other cosmetic services like eyelash lifting and extensions and microneedling, call us at (304) 760-4000 today!