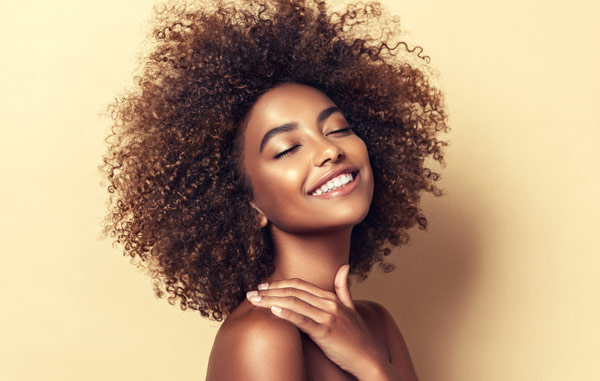 Liposuction, which is also referred to as body contouring or lipoplasty, is a surgical procedure that utilizes suction techniques to extract fat from particular areas of the body, like the neck, arms, buttocks, thighs, hips, and abdomen. Through liposuction, these areas are also contoured to suit your aesthetic goals.

Liposuction is one of the most popular aesthetic surgeries in the US, with over 200,000 procedures performed in 2020. If you're considering getting a liposuction procedure that will help you attain your aesthetic goals, contact us at The Facial Center.


What is Face and Neck Liposuction?

This type of liposuction helps contour the neck and face by selectively extracting fatty deposits in certain parts of your neck, jowls, face, and cheek. For instance, liposuction can help make your jawline more defined as well as remove submental fat or double chin.

In younger patients, face contouring liposuction can be done in isolation, meaning other procedures will not be necessary. But, the skin loses elasticity with age. If your skin does not have sufficient elasticity, your liposuction may have to be combined with some type of skin tightening procedure.


Why is Liposuction Done?

Liposuction is an effective way of removing fat from parts of your body that have failed to respond to exercise and diet. As you gain weight, your fat cells swell in volume and size. Liposuction, in turn, reduces the quantity of fat that has accumulated in a particular area.

The quantity of fat that is removed hinges on how much fat has accumulated in a given area and how that part of your body looks. The resulting changes in

body shape

are usually permanent if you maintain a stable weight.

After a liposuction procedure, your skin will take the new shape of the treated areas. If your skin has great elasticity and tone, it will look smooth. However, the skin may appear loose if it is thin with limited elasticity. Liposuction can help remove fullness under your chin or a 'double chin'. It can also bring balance to your facial features and enhance the shape of your chin by refining your jawline.

This cosmetic surgery doesn't require any incisions. Your doctor will only create three tiny access points and thus the downtime will be minimal and you'll resume work more quickly. Liposuction procedures also involve very little discomfort.

Thanks to how the procedure is done, the anesthesia, and our special techniques, most patients report it to be a pretty painless experience. You can use liposuction to further enhance the shape of your face by combining it with rhinoplasty or chin augmentation.


Am I a Good Candidate for Face and Neck Liposuction?

To determine if a face and neck liposuction is ideal for you, you should consult a doctor who is experienced in performing facial rejuvenation procedures like face contouring liposuction.

If you come to us, we will evaluate your facial anatomy as well as have a candid conversation with you about your aesthetic aspirations and expectations. For you to be considered a good candidate, you should also have good skin elasticity. You should also need to have an understanding of the risks that come with liposuction and be willing to adhere to your doctor's post-operative instructions.
How Do I Prepare for a Liposuction Procedure?

Before the procedure, your doctor will talk to you about what you should expect during and after the surgery. Your doctor will evaluate your medical history and ask if you have any medical conditions and if you're taking any supplements, herbs, or medications. If you are taking certain medications, like NSAIDs and blood thinners, your doctor may ask you to stop taking these medications for about three weeks before surgery.

The setting in which your procedure will be done will depend on the amount of fat that needs to be removed. If it is a small amount, the surgery will be conducted in your doctor's office. Conversely, if it's a large amount or if you will have other procedures in addition to liposuction, the surgery may be done in a hospital setting and you may need to stay overnight. Regardless of the kind of procedure you'll have, you should have someone to pick you up and drive you home.
What Should I Expect During Liposuction?

Before the procedure, your doctor may make lines and circles in the parts of your body that will be treated. They may also take pictures so that you can have before and after photos to be compared.

How the procedure will be conducted will depend on the liposuction technique that your doctor will use. Your doctor will choose the suitable liposuction technique based on if you have had liposuction procedures before, the parts of your body that will be treated, and what you want to attain through the liposuction treatment.

Your doctor will first make a tiny incision. They will then use a liposuction technique that will make the removal of fat tissue easier. The techniques include tumescent, ultrasound, and laser. Your doctor will then insert a cannula (a small tube) and attach a suction device to the cannula to extract fat from your body.

Liposuction procedures require either local anesthesia or general anesthesia. Besides, you may be given a sedative to keep you relaxed and calm. After the procedure, you should expect some bruising, swelling, and pain. Your doctor may prescribe antibiotics to prevent infections and medication to control the pain. For a couple of weeks you'll likely also need to wear snugly fitting compression garments to reduce the swelling.

Usually, a few weeks after liposuction, the swelling will subside. The results of liposuction are usually permanent as long as the patient's weight remains stable. For an optimized liposuction procedure as well as an aftercare protocol that will help you achieve your aesthetic goals, call The Facial Center at 304-205-6123 today.